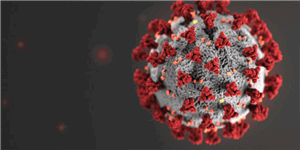 Due to the COVID-19 pandemic, the American Academy of Ophthalmology now finds it essential that all ophthalmologists cease providing any treatment other than urgent or emergent care immediately.
This recommendation is endorsed by the Academy Board of Trustees and the following organizations: American Association of Pediatric Ophthalmology and Strabismus, American Glaucoma Society, American Society of Cataract and Refractive Surgery, American Society of Ophthalmic Plastic and Reconstructive Surgery, Cornea Society, Macula Society, North American Neuro-Ophthalmology Society, Retina Society, and Women in Ophthalmology.
For the time being, we now live and practice in a critically different medical reality—a rapidly evolving viral pandemic that is spreading rapidly around the world. We will be watching events closely, and when it becomes safe to resume normal patient care, we will do so. For now, we are limiting care only for emergent and urgent situations, and evaluating on a case by case basis.
Click the link below to read more.
https://www.aao.org/headline/new-recommendations-urgent-nonurgent-patient-care

We apologize for any inconvenience that this may cause. We will have staff on stand-by to answer any question or concerns you may have.